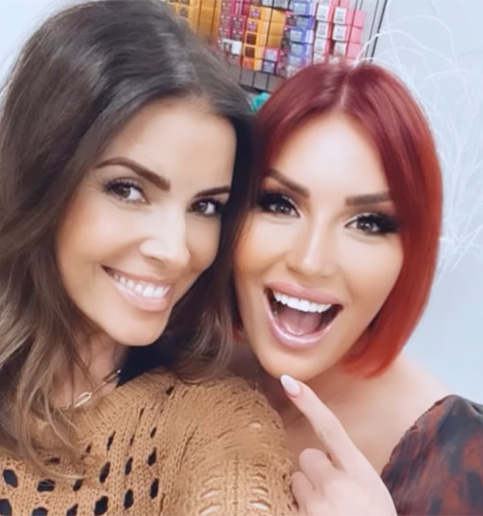 SCHEDULE YOUR APPOINTMENT ONLINE TODAY!
Thank you for choosing DOLLISTIC! We're thrilled to have you here! Have any general questions or inquiries? We're here to help! Feel free to reach out to us via email at [email protected]. Our dedicated team will respond to your message as soon as possible, providing the support you need.
For immediate assistance and a more personalized experience, our friendly client concierge is just a phone call away. Give us a ring on our toll-free number: 1-877-771-1770 (Office Hours: TUESDAY - SATURDAY: 9 AM - 4 PM) Please note that if we are currently attending to other valued clients and are unable to answer your call promptly, kindly leave us a detailed voicemail. For general questions and inquiries please email us: [email protected]
To ensure a smooth experience, please take a moment to read and understand the important information provided on our "FAQ", "Pre & Post Care", and our "Policies" pages. By booking an appointment with us online, you acknowledge that you have carefully reviewed and agree to the information presented.
DOLLISTIC ONLINE BOOKING
Welcome!  We are glad you are here!
Please note that our online booking feature is currently available for select services. To ensure the best possible outcome for your desired treatment, we do require a Complimentary Virtual Consultation for "Permanent Eyeliner", "Lip Blush", and "Brow Corrections" prior to booking. We prioritize your satisfaction and want to guarantee that we can meet your specific needs and expectations.
Rates for new clients and services may vary depending on the artist and location you choose. We encourage you to visit each artist's page on our website for detailed information on their specific rates and a complete service menu. We believe in transparency and want to provide you with all the necessary details to make an informed decision.
If you need further assistance with scheduling your appointment or have any questions, please don't hesitate to contact our friendly team at 1-877-771-1770. We are here to guide you through the process, address any concerns you may have, and ensure that your experience with DOLLISTIC is nothing short of exceptional. We appreciate your trust in us and look forward to assisting you in achieving your beauty goals through our renowned permanent makeup services.